Take part in experiences 100% locals and authentics 
For a day, half a day… live an experience !
Sardinia fair travel offers you excursions, a la carte activities…

SARDINIAN COOKING CLASSES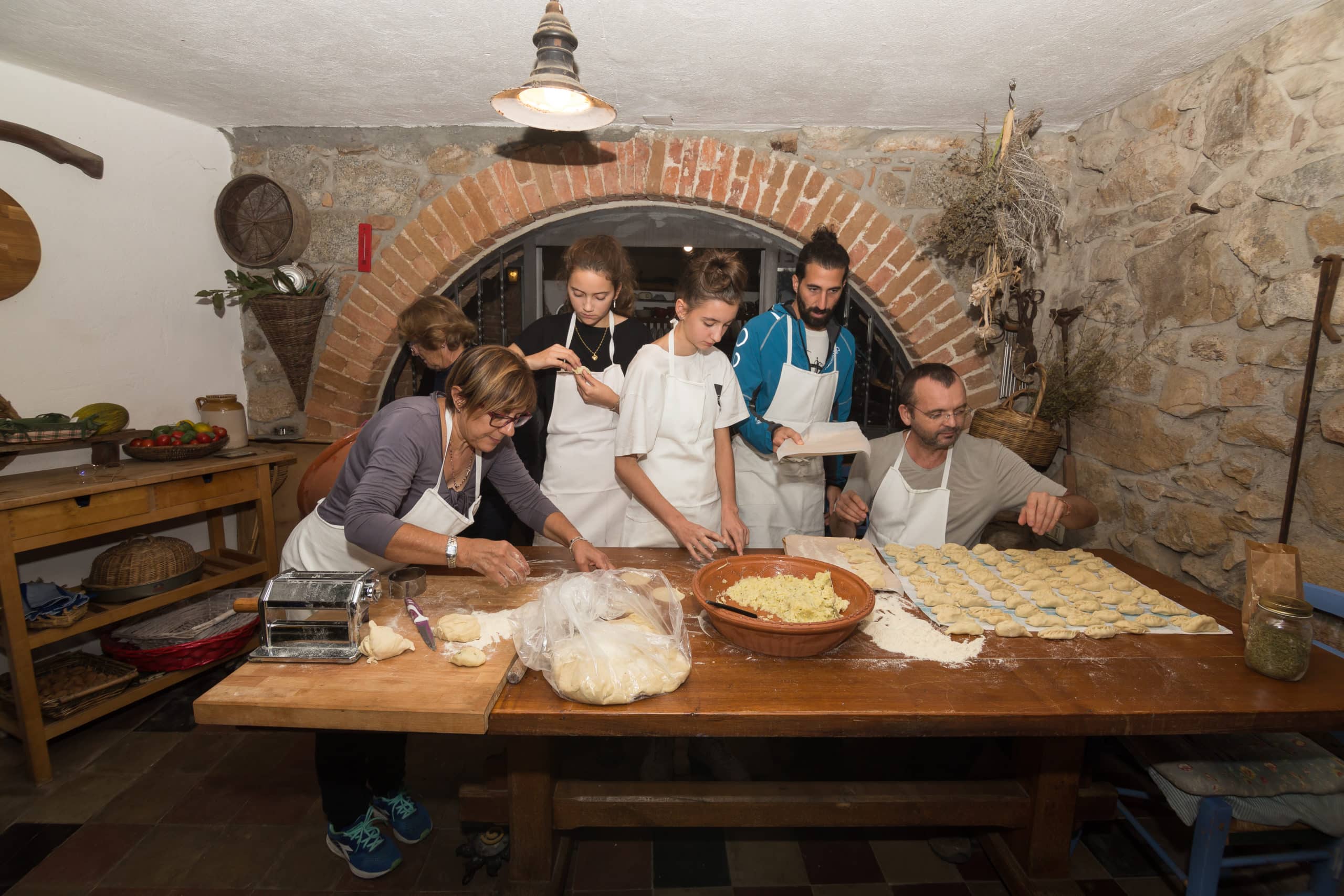 LEARN TO COOK A SARDINIAN SPECIALTY
We take you to the historic center of Barisardo, a small, authentic coastal town in the Ogliastra. Now it's time to put on your aprons and roll up your sleeves!
In the inner courtyard of an old, typical Sardinian house, we will put our hands deep in flour, knead the dough and learn the art of making Culurgiones – a typical pasta specialty from Ogliastra.
All ingredients (durum wheat flour, potatoes, mint and Sardinian pecorino cheese) come from local agriculture. During the preparation we indulge ourselves with a Sardinian aperitif with produce typical of the region.
And when everything is ready, we all sit down together in the courtyard at the beautifully laid long table and enjoy the freshly prepared dishes – a unique experience for young and old.
Buon appetito!
TIMETABLE : from late afternoon till 10 p.m. / 10:30 p.m.
PRICES : 55 €/ person including dinner,  35 €/child (from 4 to 12 years old)
CONDITIONS : min. 5 participants
LOCATION : Ogliastra