Take part in experiences 100% locals and authentics 
For a day, half a day… live an experience !
Sardinia fair travel offers you excursions, a la carte activities…

E-BIKE RENTAL AND EXCURSION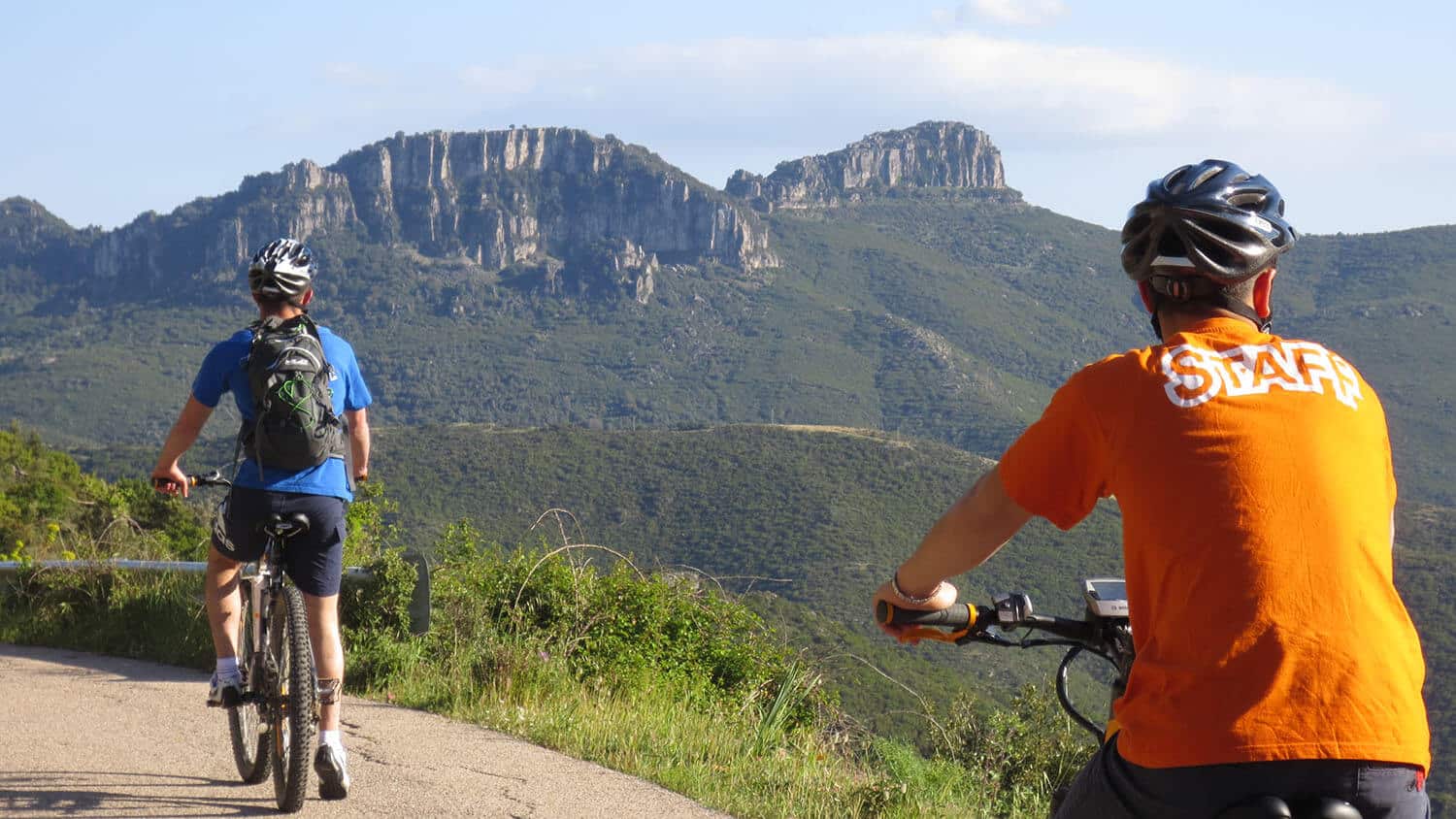 SARDINIA BY BIKE – WITH ITINERARY TO DISCOVER THE SARDINIAN HILLS
To explore the interior of the island and really immerse yourself in the overwhelming mountainous landscape, a bike is the ideal way to travel. With little imagination, you can easily be transported back into the pre-historic times on this tour. We roam the natural park of the famous "Tacchi d'Ogliastra" with its ancient, mysterious rock formations, some of which have their origins in the Jurassic period. 
Absolute tranquility and untouched nature as far as the eye can see. Only the free-roaming grazing of animals here and the isolated ringing of goat bells there interrupting the sounds of nature. We reach the water surface of Bau Muggeris Lake, in the background is "Perda e 'Liana": The imposing, single standing rock tower with a height of 1,293m dominating the entire area. Here we have a short break, take photos and whoever wants to can use the time for a short walk (approx. 15 min.) to ascend, up to the limestone cliff.
The bike route is designed as a round tour with a total length of around 35km. Thanks to the e-bikes, for the less experts, it is easy to complete and therefore a lot of fun.
DURATION: 9 am to 12:30-1 p.m.
PRICES: €65p/p, €55 p/child (6 to 12 years old)
LOCATION: Villagrande
CONDITIONS: We have other Bike Tour offers available