Take part in experiences 100% locals and authentics 
For a day, half a day… live an experience !
Sardinia fair travel offers you excursions, a la carte activities…

TAKE PART IN GENUINE
TRANSHUMANCE IN SARDINIA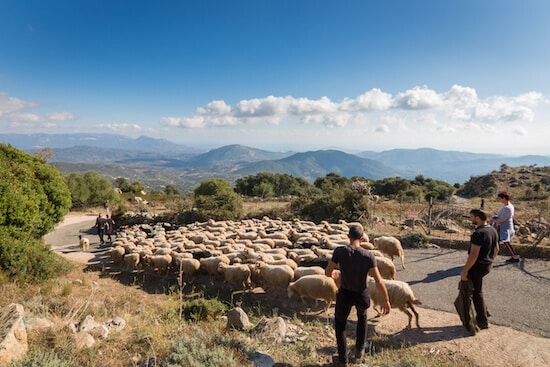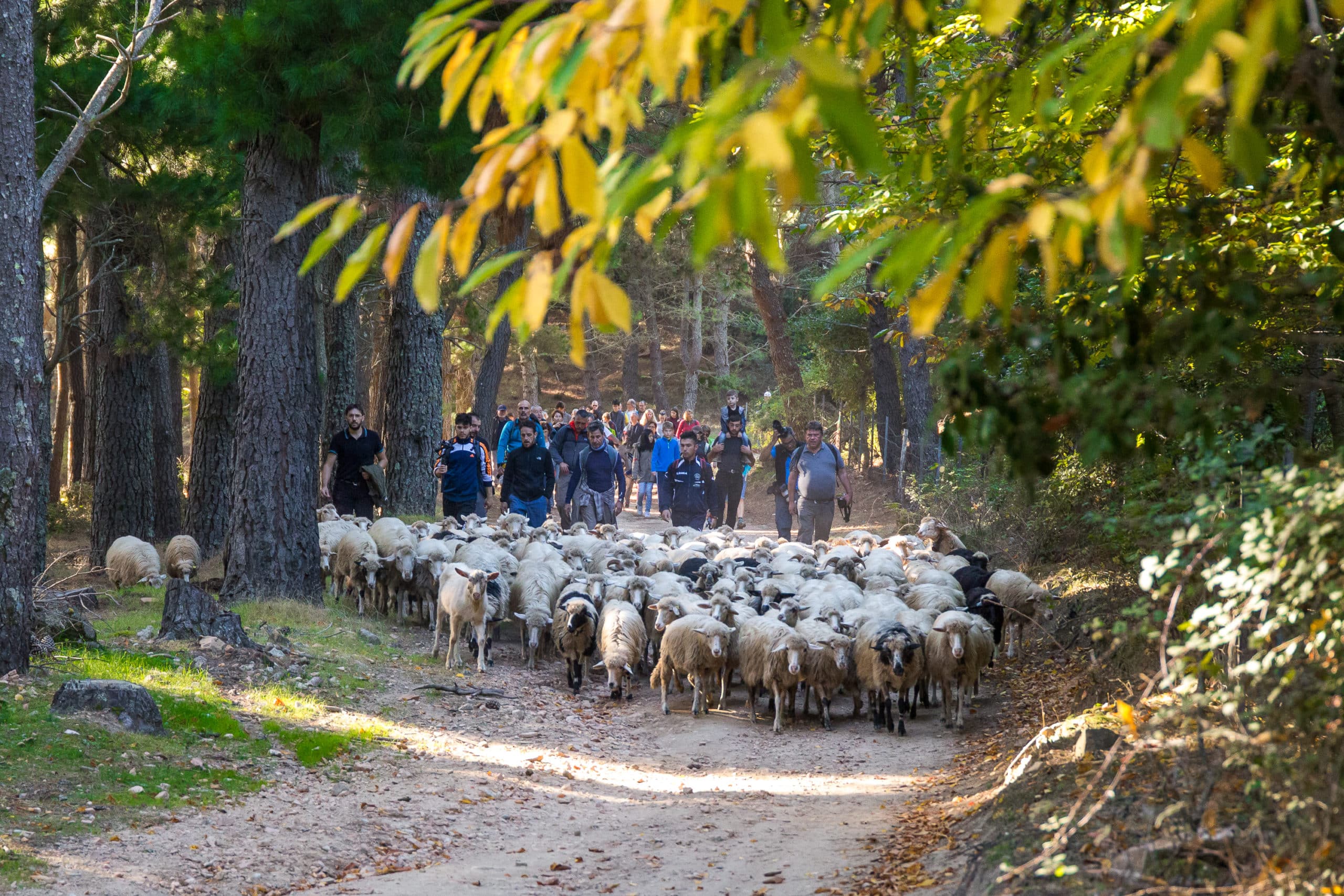 SHARE SARDINIAN SHEPHERD LIFE WITH TRANSHUMANCE 
Sheeps transhumance, known as "Tràmuda", was a very widespread practice in Sardinia because the island occupies the first place in the Mediterranean regions for the number of animals in the wild. Today, transhumance is still practiced in certain parts of Sardinia such as Ogliastra, but over short distances.
Participating in transhumance is an opportunity to discover the shepherd life, his practices, his profession (mowing, cheese making, etc.). Ideal for families and children, donkeys accompany the herds.
After a well-deserved walk, we share a typical transhumance lunch, made with cheese, meat and bread.
TIMETABLE : the day
PRICES : 60 €/person, 35 €/child (less than 10 years old)
DEPARTURE : according to the transhumance periods (spring and autumn)
LOCATION : province Ogliastra – Nuoro (Barbagia)