Take part in experiences 100% locals and authentics 
For a day, half a day… live an experience !
Sardinia fair travel offers you excursions, a la carte activities…

EXCURSION INTO THE HEART OF
A SARDINIAN VINEYARD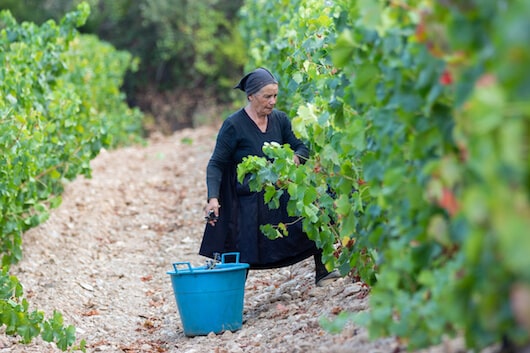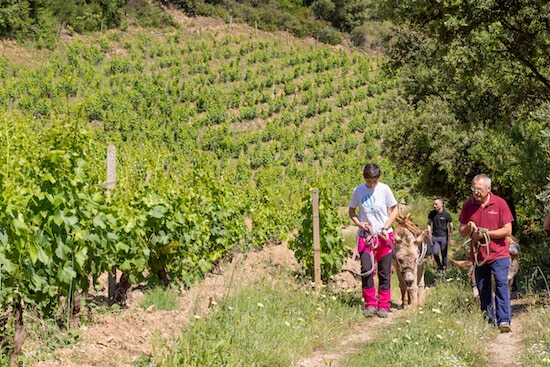 VISIT VINEYARDS BY DONKEY, SAMPLING THE LOCAL WINE AND DISCOVERING OTHER REGIONAL PRODUCTS
Excursion among the vineyards in the "Tacchi" of Ogliastra: visit by walk and with Sardinian donkeys to the village of Jerzu, famous for its wine and its fertile hills.
According to Greek legends, it was Aristaeus who introduced the cultivation of vines to Sardinia. The hero settled there because of the beauty of the land. Today, it is certain that winemaking on the island dates back to at least the 15th century BC: according to archaeologists, botanists and chemists, the oldest wine in the western Mediterranean was Sardinian, a kind of Cannonau, more than three thousand years ago.
The excursion will be an opportunity to taste the renowned Cannonau wine, but also to discover local products.
The excellent Sardinian wine is one of the reasons for the famous longevity of the inhabitants of Ogliastra.
TIMETABLE : from 9:30 am to the end of the morning
PRICES : 55 € / person, 40 € / child (less than 15 years old)
CONDITIONS : min. 5 participants
LOCATION : Jerzu