Take part in experiences 100% locals and authentics 
For a day, half a day… live an experience !
Sardinia fair travel offers you excursions, a la carte activities…

EXCURSION INTO THE HEART OF
A SARDINIAN VINEYARD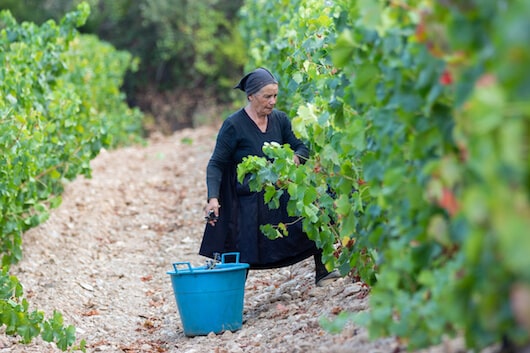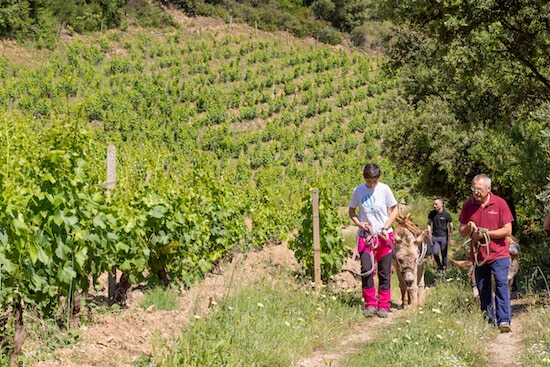 VISIT VINEYARDS BY DONKEY, SAMPLING THE LOCAL WINE AND DISCOVERING OTHER REGIONAL PRODUCTS
Together with our small Sardinian donkeys we walk through the vineyards of Jerzu, a village in the mountains known for its wine and the wild beauty of the surrounding landscape. According to Greek legend, it was Aristaeus who brought viticulture to Sardinia: he liked the island so much that he settled here.
Today we know that viticulture in Sardinia dates back to at least the 15th century BC. According to archaeologists, botanists and chemists, the oldest wine in the western Mediterranean was Sardinian, more than three thousand years ago. A predecessor to today's famous Cannonau, which you can taste together with the winemaker at the end of the excursion. He will also tell you about the history and cultivation of this famous wine.
The excellent Sardinian wine is suggested to be one of the reasons for the famous longevity of the inhabitants of Ogliastra.
DURATION: from 9:30 am until late morning
PRICES: €55 p/p, €40 p/child (less than 15 years old)
LOCATION: Jerzu
CONDITIONS: min. 5 participants